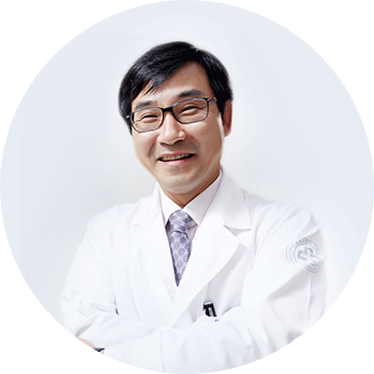 "We will become a hospital that promises the future
with a new leap forward through changes."
President,
Ko Kyung-soo
Paik Hospital originates from Paik In-je surgery clinic, which is now Seoul Paik Hospital in Jeo-dong, Jung-gu, Seoul, founded by Dr. Paik In-je, a pioneer of the Korean medical community, in 1941.

Ever since, Inje University Medical School and Busan Paik Hospital were established in 1979, Sanggye Paik Hospital in 1989, Ilsan Paik Hospital in 1999, and Haeundae Paik Hospital in 2010.

Now, Inje University Paik Hospital has become a living history of Korea's private hospitals with 3,300 beds and 9,000 employees in the five hospitals nationwide.

Sanggye Paik Hospital opened in August 1989 in northeastern Seoul and Gyeonggi-do, where the medical environment was poor at that time. Sanggye Paik Hospital celebrates its 31st anniversary this year, with a total of 600 beds and 1,800 faculty members and operates 25 medical clinics and 12 specialized care centers covering all medical departments.

Sanggye Paik Hospital fulfills its responsibilities as a 'regional-friendly hospital' through the treatment of patients with severe chronic diseases as well as emergency in northeastern Seoul and Gyeonggi-do. Sanggye Paik Hospital also faithfully performs the role of a 'regional-centered hospital' by dealing with local disaster situations and infectious diseases.

We, Sanggye Paik Hospital, will continue the 80-year-long reputation of Inje University Paik Hospital and keep checking and improving the system day by day so we can treat patients with any disease, anytime and anywhere with the earliest and the best service.

Thank you.